EDO: Emerson Dorsch Online
Barron Sherer, Julia Oldham, Sam Lavigne, Moira Holohan
Friday, November 13th - Ongoing Digital Activation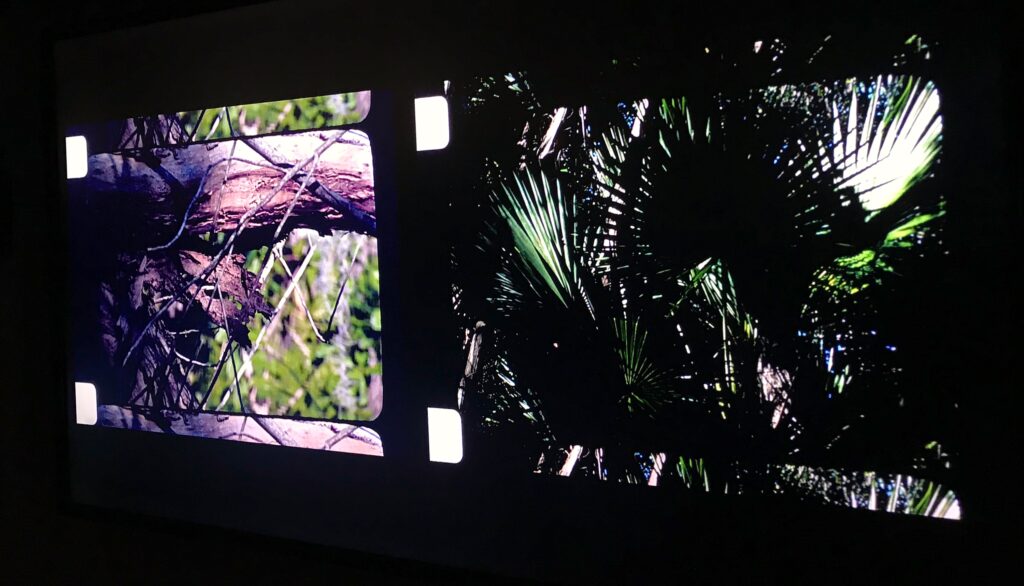 EDO frames an expanded web presence that can shapeshift into a broadcast channel for temporary exhibitions and an archive of content related to the participating artists' work.
These are a selected group of works and installation photographs from the exhibition. For a complete list of available works please contact us.
EDO: Emerson Dorsch Online
EDO (Emerson Dorsch Online), a project organized by Barron Sherer, will use the gallery's website as a 24/7 vessel and home for featured digital artworks by artists Moira Holohan, Sam Lavigne, and Julia Oldham. The project kicks off on Friday, November 13th at 7PM with a new single-channel digital video by Sherer titled EKTA-GLADES – produced during a pilot program by Artists in Residence in Everglades, AIRIE, called Mini Residency 2019. Sherer shot the film during December 2019 and January 2020 and completed digital finishing at Oolite Arts takeover at Anderson Ranch Art Center during February and March 2020.
EKTA-GLADES explores actuality (the Everglades in Winter) and the relationship of the image to both the frame and the work's diegetic soundtrack. The work's temporal and structural dimensions also note human intrusion into a meditative and complex ecosystem.  Ultimately, there are several modalities of experience:  the work is material, referential, and scenic. It simultaneously explores an archeo-exotic locale and our own contemporary backyard.
EDO frames an expanded web presence that can shapeshift into a broadcast channel for temporary exhibitions and an archive of content related to the participating artists' work. We choose to launch by highlighting exciting and serious work that is particularly suited to this time. EDO aims to augment how we navigate the internet during the practical and functional parts of our day in a way that makes stumbling across online content more akin to stumbling upon an unexpected performance in the park.
UPCOMING SCHEDULE
Barron Sherer – EKTA-GLADES, Friday, November 13th, 7pm – Tuesday, November 17th, 2020
Julia Oldham – January 2021
Sam Levigne – March 2021
Moira Holohan – May 2021
Barron Sherer​ is a time-based media artist with a background in moving image archival practice. He works in Miami with a focus on altering and repurposing archived films. In the early 2000s, Sherer was curator at Lynn and Louis Wolfson II Florida Moving Image Archives programming film festivals and public programs, he also researched collections and managed the archive's photochemical conservation. Sherer founded a new studio project in 2020 with major Knight Foundation investment in the form of a Knight Arts Challenge award​.
His work focuses on re-purposing orphaned and appropriated motion pictures, slides, video, and photographs through formal experimentation. Sherer's exploration and ​artistic process​ in social media and digital platforms create source material and documentation of his temporary and experiential installations.
Sherer is the recipient of awards, fellowships, and residencies. Most recently he received a 2020 Oolite Arts "Ellies Creators Award" for a new large scale 16mm installation. Other acknowledgements include a 2015 Knight Arts Challenge grant for the three-year project he co-founded, ​"Obsolete Media Miami"​ that was dedicated to ​using legacy media and technology​. In 2017, Sherer was recognized with a prestigious South Florida Cultural Consortium Fellowship. Recent acknowledgments include a ​2019 Experimental Media Artist in Residence at Signal Culture​, ​2019 AIRIE Fellowship, Mini-Residency​, and a ​2020 Oolite Arts at Anderson Ranch Arts Center​.
Recent work has exhibited widely including the Frost Museum of Art; Perez Art Museum Miami; Deering Estate; Microscope Gallery (Brooklyn, NY); Rooster Gallery (NYC); Gallery 125 (Brooklyn, NY); EMP Collective (Baltimore, MD); Art Center Berlin (Berlin, Germany); Museo de Arte Moderno (Medellin, Colombia); and Universidad Autonoma Metropolitana (Lerma, Mexico). Barron Sherer's 2018 solo exhibition, MIAMI/MIAMI featured 16mm installations and video projections in at Walls Gallery in Miami, Queensland, Goldcoast, Australia
Julia Oldham's work expresses moments of hope in a world on the edge of collapse. Working in a range of media including video, animation and photography, she explores potential in places where human civilization, nature and technology have collided uneasily. Selected exhibitions and screenings include Smack Mellon in Brooklyn, NY; Art in General in New York, NY; the Northwest Film Center at the Portland Art Museum, Portland, OR; The Museum of Contemporary Art in Chicago, IL; Disjecta, Portland, OR; he Peabody Essex Museum in Salem, MA; the Queens Museum in Queens, NY; the Schneider Museum in Ashland, OR; the Dia Foundation at the Hispanic Society in New York, NY; the Smithsonian Hirshhorn Museum in Washington, DC;  and she was included in the 2016 Portland Biennial curated by Michelle Grabner. She received her MFA from the University of Chicago in 2005.
Sam Lavigne is an artist and educator whose work deals with data, surveillance, cops, natural language processing, and automation. His work often takes the form of rhetorical software, software that subverts existing digital platforms and technologies to unveil their politics and hijack them for more liberatory ends.
He has exhibited work at Lincoln Center, SFMOMA, Pioneer Works, DIS, Ars Electronica, The New Museum, the Smithsonian American Art Museum, and his work has been covered in the New Yorker, the Washington Post, the Guardian, Motherboard, Wired, the Atlantic, Forbes, NPR, the San Francisco Chronicle, the World Almanac, the Ellen Degeneres Show and elsewhere.
He has been awarded fellowships from the Magic Grant program at the Brown Institute at Columbia University and the ITP program at NYU, and was previously Special Projects editor at the New Inquiry Magazine. He is currently an Assistant Professor in the Department of Design at UT Austin.
Moira Holohan was born and raised in New York City in 1976. She currently lives and works in Miami. Holohan wanted to be a painter at an early age. She took full advantage of her time in New York City studying at The Arts Student League of New York, Cooper Union, New York Studio School and the National Academy of Design School of Fine Art. Holohan was an artist assistant to John Coplans(1995) and Fred Tomaselli(1998). She received her Masters of Fine Arts Degree at Hunter College, NY and her Bachelor Degree at Bard College, NY.
In July of 2019 Holohan was an artist in residence at Annex Arts in Castine, ME with a final exhibition, Subsurface. In October of 2019 Holohan had a solo exhibition, Green, at the Miami Beach Botanical Garden. Holohan was one of the cofounders of meetinghouse, an exhibition space merging disciplines of art, design and architecture. She served as the Director of Art from 2015-2018.
Select exhibitions include: New York: Regina Rex, Steuben Gallery (Pratt Institute) and AC Institute and Miami: Fringe Projects, Miami-Dade College Museum of Art + Design, Perez Art Museum Miami, Frost Art Museum, Emerson Dorsch Gallery, David Castillo Gallery, MoCA North Miami, de la Cruz Collection, Deering Estate, Dimensions Variable, Miami Beach Botanical Garden and General Practice.




Learn more about this exhibition and the artists.