EDO (aka Emerson Dorsch Online)
Sasha Wortzel, Moira Holohan, Sam Lavigne, Justin H. Long, Julia Oldham, Barron Sherer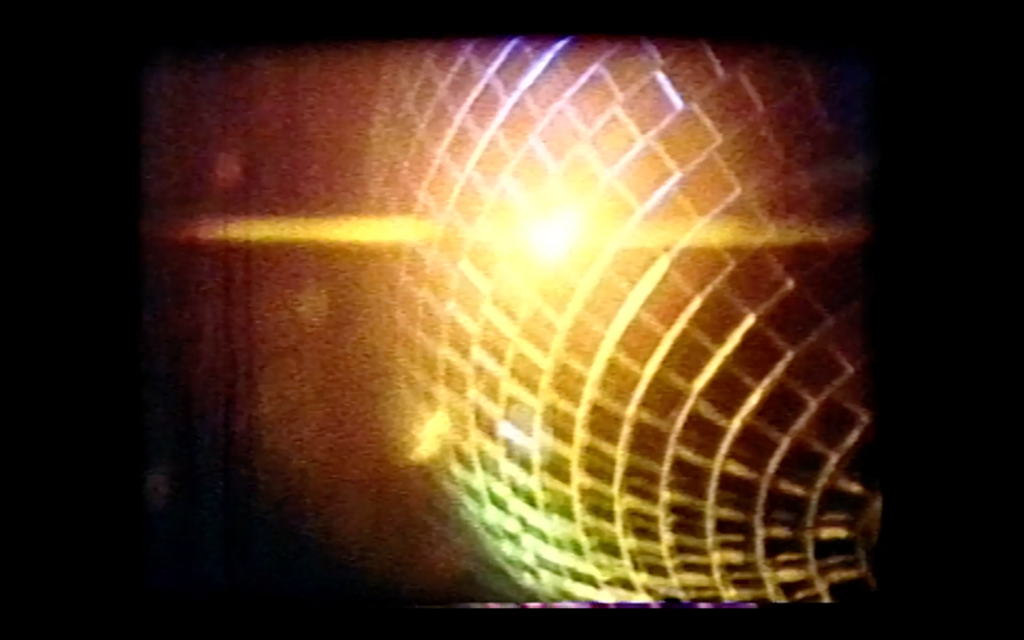 EDO frames an expanded web presence that can shapeshift into a broadcast channel for temporary exhibitions and an archive of content related to the participating artists' work.
These are a selected group of works and installation photographs from the exhibition. For a complete list of available works please contact us.
EDO (aka Emerson Dorsch Online)
EDO frames an expanded web presence that can shapeshift into a broadcast channel for temporary exhibitions and an archive of content related to the participating artists' work. We choose to launch by highlighting exciting and serious work that is particularly suited to this time. EDO aims to augment how we navigate the internet during the practical and functional parts of our day in a way that makes stumbling across online content more akin to stumbling upon an unexpected performance in the park.
ON VIEW
Seung-Min Lee, Big White, 2022
PAST SCREENINGS
N. Masani Landfair, blink to see, 1988-89, April 24 – June 18, 2022
Moira Holohan – Head to Toe, 2017, September 25 – October 23, 2021
Sasha Wortzel – We Have Always Been on Fire, 2018 – June 6 – June 22, 2021
Justin H. Long – GULL vs LOBSTER, 2020 – March 27 – April 10, 2021
Sam Lavigne – New York Apartment, 2020 – January 25 – February 5, 2021
Julia Oldham – Loneliness Creeps Down the Spine, Part I, 2020 – December 2 – December 6, 2020
Barron Sherer – EKTA-GLADES, 2020 – November 13 – November 17, 2020
Seung-Min Lee 
How does your artistic practice disrupt perceptual or phenomenological habits of whiteness? Every project I begin starts with thoroughly trying to find the sources of a feeling of alienation I experience in my daily, mundane experience of being in the world. Rage, disappointment, resignation, submission: these are the internal phase changes that alert me to a rift in my acclimatization to the "best-fit" diagram of a world that assumes a white body as its subject/customer/end-user. Having this "double consciousness" is how we cope, but it is not how we heal. In my work, it is my habit, in these instances, to try to inhabit this other, white, space fully until I can almost empathize with the oppressor, to hold inside my body the monstrous and allow myself to be fully consumed by its seductive power; and by allowing my body to be vulnerable and open to this possession in public space, I seek to create a meaningful tension that can disrupt the supposedly natural order of things.
N. Masani Landfair grew up in the heavily industrial community of South Chicago which contrasted constantly with the teachings and ways for her Southern Grandparents. They lived uninterrupted with much of the southern culture from their transition through the Great Migration. These influences shaped her views of beauty and worth in simple to complex dilapidations.
Moira Holohan is a multi-disciplinary artist informed by painting that fuses existential questions with mundane routines and technology. The meditative process of weaving resembles a painting on panel, in that she uses a similar surface to build pieces and the techniques used embed repetition and time into the work. Holohan adds an additional layer to the work through its documentation and representation – using video editing technology, replacing sections of the documentation with diaristic footage thus pointing to the ephemerality of all material.
Holohan has been included in exhibitions in New York: Regina Rex, Steuben Gallery (Pratt Institute) and AC Institute; and Miami: Fringe Projects, Miami-Dade College Museum of Art + Design, Perez Art Museum Miami, Frost Art Museum, Emerson Dorsch Gallery, David Castillo Gallery, MoCA North Miami, de la Cruz Collection, Deering Estate, Dimensions Variable and General Practice. In 2019 Holohan had a solo exhibition at the Miami Beach Botanical Garden and was an artist resident at the Arts Annex, ME with a final solo exhibition.
She received a BA from Bard College and an MFA from Hunter College.
Sasha Wortzel (she/they) is an artist and filmmaker working between Miami and New York City. Blending the archival and the imaginary, Wortzel's films, installations, sculptures, and performances investigate the ways the past and power haunt and inextricably shape the contemporary American landscape. Wortzel's films have been screened at the Museum of Modern Art's DocFortnight, True/False Film Festival, DOC NYC, BAMcinématek, Blackstar, New Orleans Film Festival, Berlinale, and Sharjah Film Platform. Their work has been exhibited at the New Museum, Brooklyn Museum, The Kitchen, New York; Hirshhorn Museum and Sculpture Garden, Washington DC; Krannert Art Museum, Champaign; and SALTS, Birsfelden. Wortzel has been supported by the Sundance Institute, Art Matters, Field of Vision, Queer/Art/Mentorship, a 2018 NYSCA/NYFA Artist Fellowship in film/video, and an Ellies 2020 Creator Award. Wortzel has participated in residencies including the Lower Manhattan Cultural Council Workspace Program, Abrons Arts Center, Watermill Center, New York; AIRIE (Artists in Residence in the Everglades) and Oolite Arts; Miami Beach. Wortzel's film This is an Address (2020) is distributed by Field of Vision. Happy Birthday Marsha! (2018; co-director Tourmaline) won special mention at Outfest and is distributed by Frameline. Their work is in the permanent collections of the Brooklyn Museum and Leslie Lohman Museum of Art. She has been featured in publications including The New York Times, Artforum, Art in America, and New York Magazine. Wortzel received an MFA in Integrated Media Arts from Hunter College.
Sam Lavigne is an artist and educator whose work deals with data, surveillance, cops, natural language processing, and automation. His work often takes the form of rhetorical software, software that subverts existing digital platforms and technologies to unveil their politics and hijack them for more liberatory ends.
He has exhibited work at Lincoln Center, SFMOMA, Pioneer Works, DIS, Ars Electronica, The New Museum, the Smithsonian American Art Museum, and his work has been covered in the New Yorker, the Washington Post, the Guardian, Motherboard, Wired, the Atlantic, Forbes, NPR, the San Francisco Chronicle, the World Almanac, the Ellen Degeneres Show and elsewhere.
He has been awarded fellowships from the Magic Grant program at the Brown Institute at Columbia University and the ITP program at NYU, and was previously Special Projects editor at the New Inquiry Magazine. He is currently an Assistant Professor in the Department of Design at UT Austin.
Justin H. Long addresses cultural phenomena related to his subtropical roots, often using irreverent humor and pop-cultural signifiers to propose constructs of freedom and privilege, and abuses of power as it relates to the physical environment and capitalism. He is known for work that combines nautical history with the seafarer's craft through sculpture, painting, writing, video, performative interventions and structured installations. JHL holds an MFA from CalArts, Valencia CA, teaches sculpture at New World School of the Arts and at the University of Miami and is Production Manager for Fringe Projects Miami, a temporary public art commissioning agency. Selected group exhibitions include those at The Fabric Workshop and Museum (Philadelphia, PA), the de la Cruz Collection (Miami, FL), and the New Wight Gallery (Los Angeles, CA). Selected solo exhibitions include those at The Bass Museum of Art (Miami Beach, FL), Emerson Dorsch Gallery (Miami, FL) and Art & Culture Center/Hollywood (Hollywood, FL). His work is part of private collections including the Museum of Contemporary Art, North Miami, and he is a recipient of artist supporting grants including the Wavemaker – Andy Warhol Foundation for the Visual Arts and the Ellies from Oolite Arts. He lives and works in Miami, FL.
Julia Oldham's work expresses moments of hope in a world on the edge of collapse. Working in a range of media including video, animation and photography, she explores potential in places where human civilization, nature and technology have collided uneasily. Selected exhibitions and screenings include Smack Mellon in Brooklyn, NY; Art in General in New York, NY; the Northwest Film Center at the Portland Art Museum, Portland, OR; The Museum of Contemporary Art in Chicago, IL; Disjecta, Portland, OR; he Peabody Essex Museum in Salem, MA; the Queens Museum in Queens, NY; the Schneider Museum in Ashland, OR; the Dia Foundation at the Hispanic Society in New York, NY; the Smithsonian Hirshhorn Museum in Washington, DC;  and she was included in the 2016 Portland Biennial curated by Michelle Grabner. She received her MFA from the University of Chicago in 2005.
Barron Sherer​ is a time-based media artist with a background in moving image archival practice. He works in Miami with a focus on altering and repurposing archived films. In the early 2000s, Sherer was curator at Lynn and Louis Wolfson II Florida Moving Image Archives programming film festivals and public programs, he also researched collections and managed the archive's photochemical conservation. Sherer founded a new studio project in 2020 with major Knight Foundation investment in the form of a Knight Arts Challenge award​.
His work focuses on re-purposing orphaned and appropriated motion pictures, slides, video, and photographs through formal experimentation. Sherer's exploration and ​artistic process​ in social media and digital platforms create source material and documentation of his temporary and experiential installations.
Sherer is the recipient of awards, fellowships, and residencies. Most recently he received a 2020 Oolite Arts "Ellies Creators Award" for a new large scale 16mm installation. Other acknowledgements include a 2015 Knight Arts Challenge grant for the three-year project he co-founded, ​"Obsolete Media Miami"​ that was dedicated to ​using legacy media and technology​. In 2017, Sherer was recognized with a prestigious South Florida Cultural Consortium Fellowship. Recent acknowledgments include a ​2019 Experimental Media Artist in Residence at Signal Culture​, ​2019 AIRIE Fellowship, Mini-Residency​, and a ​2020 Oolite Arts at Anderson Ranch Arts Center​.
Recent work has exhibited widely including the Frost Museum of Art; Perez Art Museum Miami; Deering Estate; Microscope Gallery (Brooklyn, NY); Rooster Gallery (NYC); Gallery 125 (Brooklyn, NY); EMP Collective (Baltimore, MD); Art Center Berlin (Berlin, Germany); Museo de Arte Moderno (Medellin, Colombia); and Universidad Autonoma Metropolitana (Lerma, Mexico). Barron Sherer's 2018 solo exhibition, MIAMI/MIAMI featured 16mm installations and video projections in at Walls Gallery in Miami, Queensland, Goldcoast, Australia




Learn more about this exhibition and the artists.