September 11th - September 25th, 2021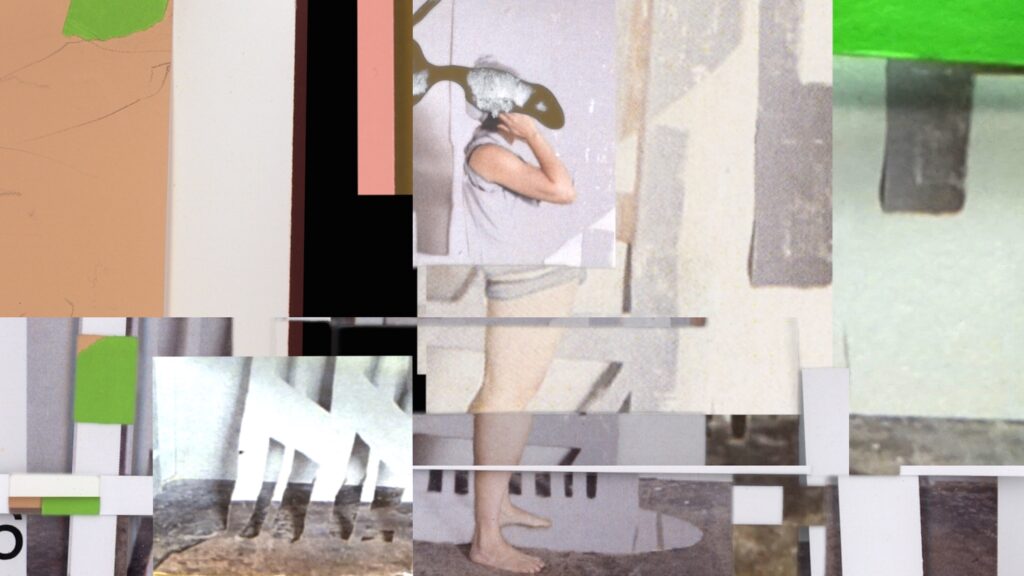 Moira Holohan's video involves a three-step process that combines both high-tech and low-tech approaches.
These are a selected group of works and installation photographs from the exhibition. For a complete list of available works please contact us.
In the latest installment of our ongoing video channel series, EDO, Moira Holohan's video Head to Toe, 2017 combines the innocence of the children's song "Head to Toe," with the repeated pattern of gesture. Head to Toe, 2017 touches upon repetition as a form of self-assurance and as a reminder of our body as matter that we sense, know and own. Reaffirming where the body is and becomes the acknowledgment of one's existence.
This video involves a three-step process that combines both high-tech and low-tech approaches. It shifts from video documentation of performance to a material flipbook that is both collaged and painted on, to a final digitally altered video. The manual hand alterations of the video reinforce a meditative process and craftsmanship marking both time and material. Video editing adds an additional layer that embraces the ephemeral nature of all material.
Organized in collaboration with time-based visual artist Barron Sherer, EDO (aka Emerson Dorsch Online) frames an expanded web presence that can shapeshift into a broadcast channel for temporary exhibitions and an archive of content related to the participating artists' work. We choose to highlight exciting and serious work that is particularly suited to this time. EDO aims to augment how we navigate the internet during the practical and functional parts of our day in a way that makes stumbling across online content more akin to stumbling upon an unexpected performance in the park.
Moira Holohan is a multi-disciplinary artist informed by painting that fuses existential questions with mundane routines and technology. The meditative process of weaving resembles a painting on panel, in that she uses a similar surface to build pieces and the techniques used embed repetition and time into the work. Holohan adds an additional layer to the work through its documentation and representation – using video editing technology, replacing sections of the documentation with diaristic footage thus pointing to the ephemerality of all material.
Holohan has been included in exhibitions in New York: Regina Rex, Steuben Gallery (Pratt Institute) and AC Institute; and Miami: Fringe Projects, Miami-Dade College Museum of Art + Design, Perez Art Museum Miami, Frost Art Museum, Emerson Dorsch Gallery, David Castillo Gallery, MoCA North Miami, de la Cruz Collection, Deering Estate, Dimensions Variable and General Practice. In 2019 Holohan had a solo exhibition at the Miami Beach Botanical Garden and was an artist resident at the Arts Annex, ME with a final solo exhibition.
She received a BA from Bard College and an MFA from Hunter College.
Learn more about this artist.
For a complete list of related materials please contact us.