our constellations: astral embraces and tactual consciousness
Participating Artists To Be Announced
August 7 - September 11, 2021
Reception: Saturday August 7, 6 - 9PM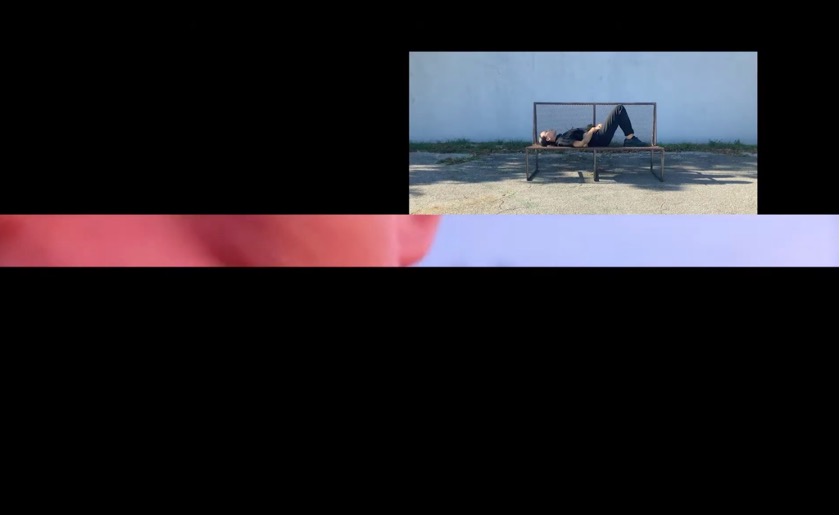 The artists in our constellations explore relational topographies ranging from the psychological to the metaphysical.
These are a selected group of works and installation photographs from the exhibition. For a complete list of available works please contact us.
our constellations: astral embraces and tactual consciousness
our constellations: astral embraces and tactual consciousness is the working title of an in-progress exhibition Terri C Smith is curating for Emerson Dorsch Gallery. This group exhibition features selected alumni from Miami's Fountainhead Residency and will be on view from August 7 to September 11, 2021.
This exhibition recognizes the vital role that the Fountainhead Residency plays in Miami's art scene. In addition to providing formative residencies for many Miami artists, they have introduced our city to artists from all over the world. In the process of hosting and mentoring over 430 artists from 47 countries, the residency has greatly enriched Miami's art discourse, in an innovative and entrepreneurial way that could only happen here.
The artists in our constellations explore relational topographies ranging from the psychological to the metaphysical. Many are in tune with touch and understand that new phenomena can be generated when we access the intuitive spaces between our interior lives and external circumstances.
Touch is a gesture that was limited for everyone, globally, during the pandemic. When researching the alumni from the Fountainhead Residency, Smith found herself drawn to artists who conjure touch as a way to materialize the zones between interoception (how we can understand and feel what's going on inside our bodies) and exteroception (our sensitivity to stimuli originating outside of the body). Consequently, many of the artists in our constellations reveal internal states such as love, healing, belonging, isolation, and renewal through materials and narratives that center touch. Their strategies include: tempting us to touch objects through sensuous materiality; presenting magical, yet untouchable, subjects like the moon and stars; and creating paintings, photographs, and drawings that ask us to contemplate the importance of touch through intimate, usually figurative, narratives.
"For many, the last year has been a time of examining our relationships to others and ourselves. For me, it also ruptured habits around making meaning, asking me, as my physical orbit contracted, to expand the mystic spaces of my intuition and imagination," Smith explains, "I became increasingly interested in ideas around divination, especially Tarot, and in the emotional impact found in small gestures. In researching Fountainhead Residency alumni, I found myself drawn to artists who appear to be in tune with expressions of consciousness that include touch and range from the micro–people connecting in interiors—to the macro—astral realms. Quite a few of the objects are actually created from small gestures as well, including knitting and stitching."
ABOUT THE CURATOR
Terri C. Smith has curated more than 80 contemporary art exhibitions, earning three grants from The Andy Warhol Foundation for Visual Arts, among other awards. Smith's exhibitions have been featured in publications such as Art Papers, Artforum, Bomb magazine, and The Brooklyn Rail. After 13 years as a contemporary art curator at Cheekwood Museum of Art in Nashville, Smith earned her MA from Bard College's Center for Curatorial Studies (2008). In Connecticut, she curated shows at the Westport Arts Center and the Housatonic Museum before becoming founding Creative Director at Franklin Street Works, a Stamford nonprofit space. In her nine years at FSW, Smith curated, co-curated or worked with guest curators to create 34 original exhibitions, working with more than 300 artists. She led the vision of the space's programming as well, developing 100 free, educational programs that forged critical connections and dialogue between artists and diverse communities in the region. Since Franklin Street Works closed permanently in April 2020 due to financial pressures brought on by COVID-19, Smith is working as freelance curator, writer, and an adjunct professor at UConn-Stamford.
Read a recent interview with Smith here.
ABOUT FOUNTAINHEAD
Founded in 2008 by Kathryn and Dan Mikesell, the Fountainhead takes a holistic approach to empowering artists, while cultivating and nurturing a community who values them. Fountainhead does this by providing artists space to create and experiment, connections that lead to financial opportunities and the tools they need to flourish in their careers. The organization provides arts professionals and enthusiasts intimate time with artists, to go beyond simply seeing art, to delve into their practice and understand their perspective. Furthermore, Fountainhead cultivates new audiences for artists through meaningful engagements in an approachable, inclusive, and welcoming environment. Their pillar programs are Fountainhead Residency, hosted in a Miami modern house near the Mikesells' own, and the Fountainhead Studios in Miami's Little Haiti neighborhood. The organization also runs Artists Open, an annual event which promotes and encourages studio visits with Miami artists, Financial Workshops, in which local experts aid artists to strengthen entrepreneurial skills, and Artists to Artists, panels in which artists share their career experiences.
Participating artists to be announced.
Learn more about this exhibition and the artists.