Elisabeth Condon: Walk with Me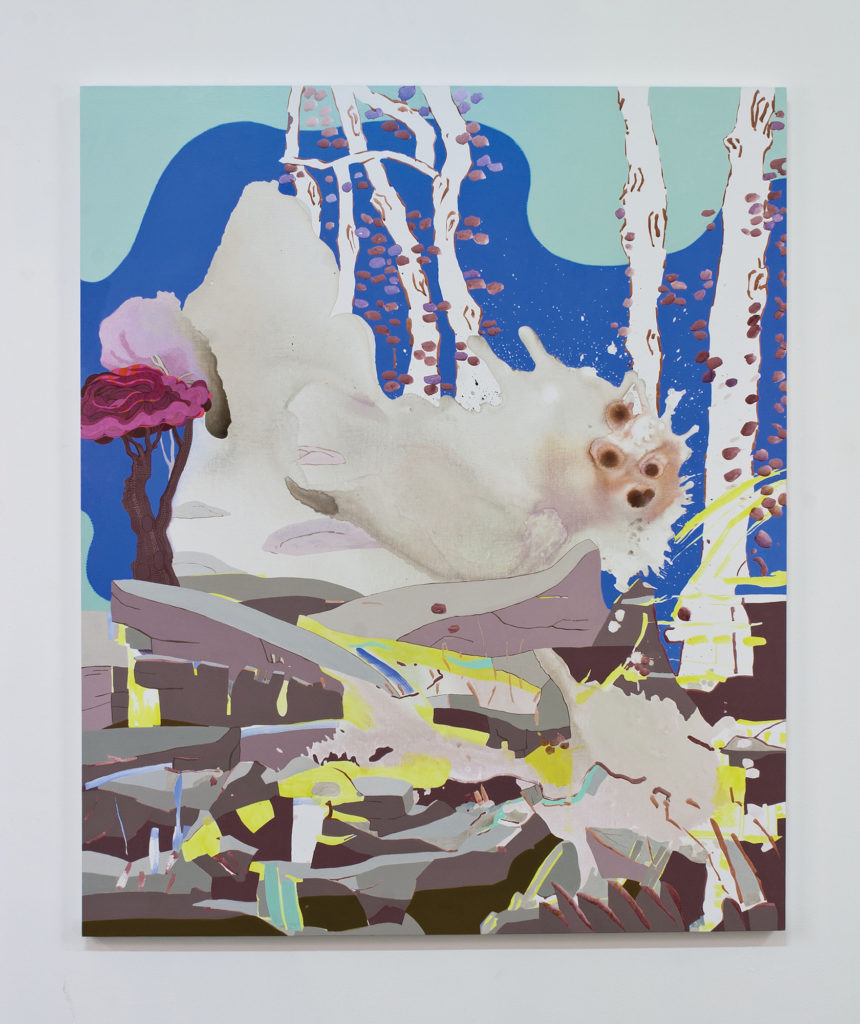 When freedom is reached in painting, form accesses internal experience, reinventing itself through the filter of consciousness.
These are a selected group of works and installation photographs from the exhibition. For a complete list of available works please contact us.
Elisabeth Condon: Walk with Me
Dorsch Gallery is pleased to present Walk with Me, a new solo show of paintings and works on paper by Elisabeth Condon. The paintings are light, balancing opalescent paint, markings and rubbings, filled forms and emptiness. The exhibition will open Friday, May 11, 6-9pm and will be on view through June 9, 2012.
For Elisabeth Condon landscape is a site of political resistance following the literati tradition, Chinese intellectuals who maintained cultural practice and philosophical exchange for centuries despite pressures by each successive dynasty to cease. One must assert the freedom to move through space at will, in representation as in life. She writes, "As a government official I relate to the longings of the literati to flee the red dust of worldly existence for the cool spaciousness of solitude in the landscape." In China, new governments often disbanded or banned the cultural class. The Mongol invasion with Genghis Khan (1279) was China's first experience with foreign rule. Some educated men who had flourished in the Yuan Dynasty worked for the foreign devil (Wang Meng, for example), but most fled fortune for the mountains—the honorable Chinese
choice. These men were not professional artists; in their exile they found an outlet in visual expression of Confucian ideas. It is in the perfect pitch and balance of what they produced—ink paintings, poems—that the Chinese landscape was born. She continues, "After September 11,2001, when first world freedoms inverted into fear, spawning new industries such as the TSA or propaganda like over-exaggerated weather reports or threat of nuclear weapons testing, (and I moved to Florida in 2003, the year US invaded Iraq) I found solace in the example of the literati painters. Living by choice, they found freedom in visual expression. As Willem deKooning and Philip Guston agreed, the point of painting is freedom. The freedom is, as Bridget Riley and literati painters indicate, a loss of self through transcendence of material. When freedom is reached in painting, form accesses internal experience, reinventing itself through the filter of consciousness. Western legacy dictates construction and struggle (control/ego) as a part of the painting process. That's the flatness of the pour. Chinese is ease, freedom, body memory. That's the projection and illusionistic depth.
I push these together to find a space of perfect balance, a space that crystallizes even while it's falling apart. The freedom in painting is when I find that space from the composite of elements put into it—so that "everything" can be fulfilling rather than overwhelming. Yet, the tsunami of information is a backdrop for life—and the paintings acknowledge that too." Elisabeth Condon has had solo exhibitions nationally and internationally, including shows in Sydney, Australia and Beijing, China. Her work is in the collections of the US Department of State Art in Embassies Program in Beijing, China; Francie Bishop Good and David Horvitz, Fort Lauderdale, FL; and Roger Evans, London, UK. Condon holds undergraduate and graduate degrees for painting at the Otis Art Institute of Parsons School of Design in Los Angeles and at the School of the Art Institute of
Chicago. Now as an Associate Professor of Painting and Drawing at the University of South Florida, she divides her time between Tampa and Brooklyn. She recently had a survey exhibition at the Albany Museum of Art in Georgia, for which there is a catalog. Condon is the recipient of numerous grants and has participated in residencies in Miami, Spain, New York, China, Taiwan, and the United Kingdom. These include Yaddo in upstate New York and the Fountainhead Residency in Miami, FL.
Learn more about this artist.
For a complete list of related materials please contact us.