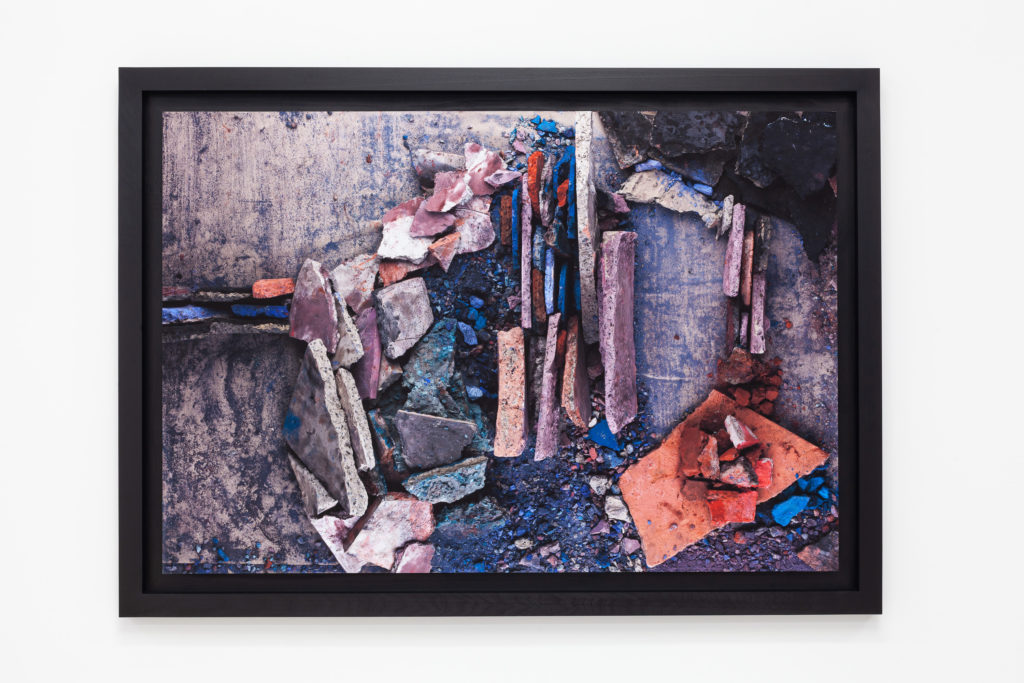 The best part about growing up in Miami was that there was not a "hip" art scene. At least I wasn't aware of it. So, all of the older people around, putting in work, were so supportive.
These are a selected group of works and installation photographs from the exhibition. For a complete list of available works please contact us.
James Allister Sprang is a multi-disciplinary artist, rapper, and avant-garde musician. As a kid, he started rapping at Cutler Ridge Middle School. He spent hours downloading albums and listening in awe of rappers like Canibus, Chino XL, Immortal Technique, Big L, Method Man, Mos Def—rappers that were not getting much radio time. Sprang went on to do his undergraduate study at Cooper Union, New York and completed his MFA at the University of Pennsylvania. After a residency at the Fountainhead in Miami, FL, Sprang was invited by Tyler Emerson-Dorsch to join the group exhibition Fragment. His featured works, Concrete Color Arrangement I and Concrete Color Arrangement II are HD inkjet prints photographed from staged and hand-dyed pieces of concrete Sprang shot in his studio. These pieces or fragments are a metaphor for the displacement of people of the African diaspora in the Americas; taking the parts of a place to create place in a new world.
Raised in Miami, Florida James Allister Sprang is a first-generation Caribbean-American and a visual artist. Sprang has studied at The Cooper Union (BFA) and The University of Pennsylvania (MFA). His work exists in public spaces, gallery spaces, theater spaces and the space generally found between the ears. He has shown/performed at institutions such as The Public Theater, Baryshnikov Art Center, Vox Pupuli, Abrons Arts Center, The Apollo Theater, The Brooklyn Museum, Knockdown Center, Pioneer Works and The Kitchen.
Learn more about this artist.