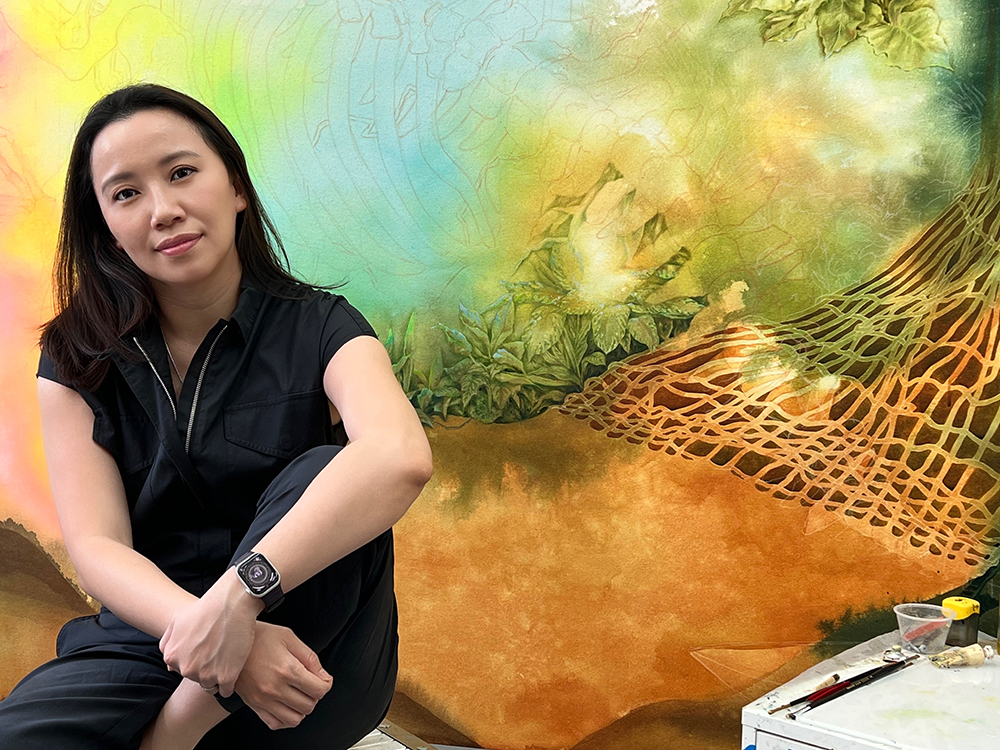 I believe the balance between conceptual and compositional elements is achieved by years of learning through trial and error.
Introduction
Biography
CV
Introduction
In the age of cultural cannibalism where everything is brought together and rearranged to formulate new identities, I rearticulate folklores and literature into contemporized cross-cultural narratives.  The multivalent reimagination explores the inadequacies of translation and representation within different cultures and eras, while also expressing ideas of diaspora, memory, and other means to understand the world.  My paintings are a cumulative journal that portrays the loss of cultural boundaries but are also meant to celebrate how the globalized world brings us closer together to create a collective consciousness shared across cultural divides. 
My current work that started in 2014 retells the story of Moby Dick.  The cultural diversity of the crewmates, the segregation from society, the worldly journey, and the mysticism of sea travel; are closely related to my experience of being an immigrant.  These works initially were inspired by the mistranslations in the Mandarin edition, free association and other interpretations were later incorporated to create new meanings.  Like traveling through dream states, the narrative jumps and changes, vacillating between fact and fiction, unpacking the philosophical passages to create ambivalent images that reflect the nuance and complexity of our new age.  
 I mainly work with a mix of acrylic, ink, and oil mediums on canvas. The acrylic paint and ink are first applied, staining the raw canvas to create a watercolor and Chinese ink painting-like backdrop. Layers of transparent and opaque oil paints are then applied to break into the fluidity of the background, giving it a collage-like effect. Some of the surfaces even incorporate acrylic molding paste or thick impasto oil paints to further create a visual breakage.  Parts of the painting are left with the original surface of raw canvas or linen to suggest maritime aesthetics.
These paintings are meant to reflect my current state of mind.  Even though they take Moby Dick as an initial inspiration, the paintings relate to a lot of social and political conditions that we are experiencing.  The recurring water theme in the works shows how everything is constantly in flux.
Biography
CV