Reception: April 12, 2013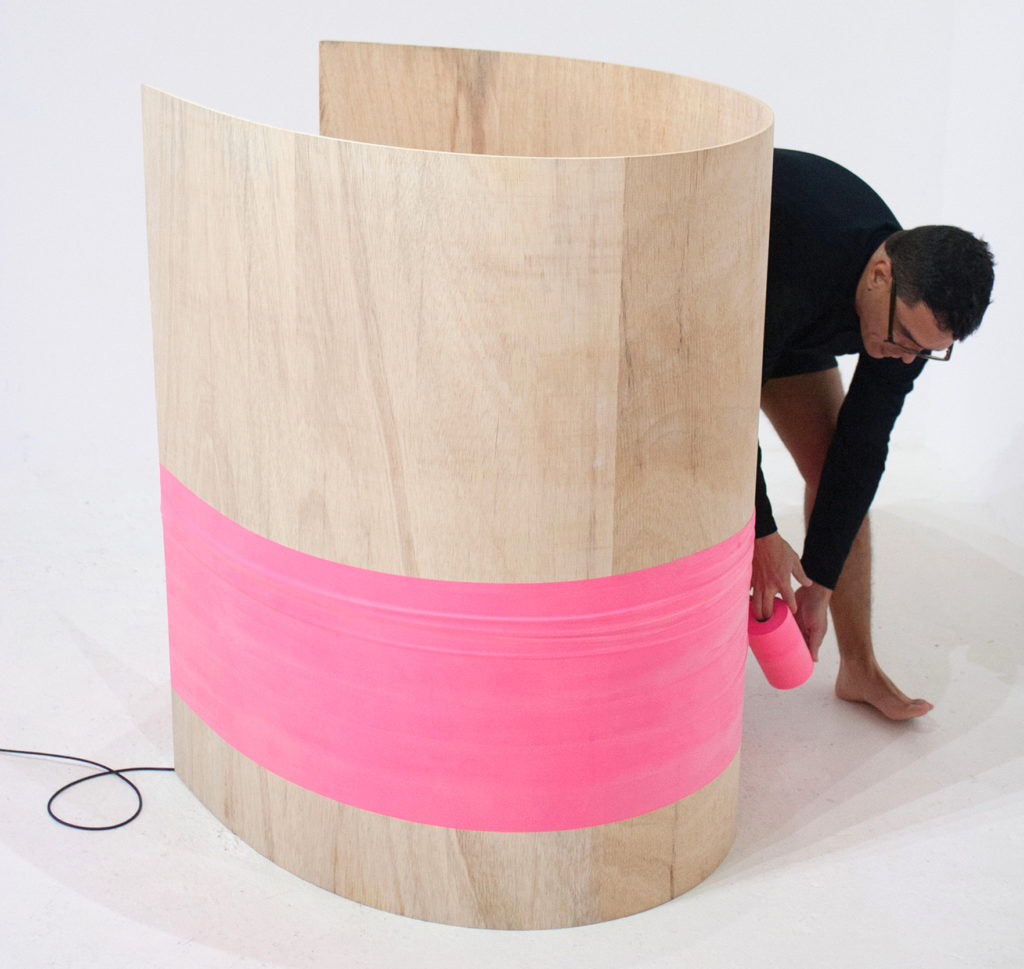 The sounds in RELAY are sourced from the sounds made in the process of making the sculptures.
These are a selected group of works and installation photographs from the exhibition. For a complete list of available works please contact us.
For his project, Rene Barge will present two sound sculptures. The sounds in RELAY are sourced from the sounds made in the process of making the sculptures.
Barge re-thinks the process of consumption in this series of work as not passive or active persay, but participatory. Robert Morris, in his historic essay Anti-form (1968), argued that in order to avoid becoming entrenched in traditional forms, an artist must be suspicious of pre-ordains ends and allow the process, the tools and the present context, the chance to shape the final form. If the agent in the action is sufficiently open to the demands of the material or the peculiarity of the tool, end object may be surprising. The essay is a useful handle for approaching Barge's work, since Barge indeed does value the effects of his tools, his materials, and his cultural context on his process and therefore on the end result. More than Morris however, Barge seeks to highlight the humanity as opposed to the machine (analog or digital) as agent in that process.
Barge buys the materials to make the plywood sculpture, which he makes by torqueing the plywood using exercise resistance bands. He records the sounds the process makes, then takes the sculpture apart and returns its components to the store, then buys new components to repeat the process. It is an algorithm, like the ones in basic computer science, but Barge is the agent in the loop, not an unthinking computer. He writes: "The process is exhausting, not to reach an end, but rather a beginning. It is ongoing! […] The work as a relay is an algorithm, a group of step by step instructions engaged in a task or activity for a fixed period of time and then replaced by a similar group, differently." Process begets new processes.
Rene Barge was part of the sludge band Cavity in the 1990s, and since then has been a regular figure in the South Florida sound art scene in his own right and as part of collaborations with Gustavo Matamoros and Frozen Music. He has shown and performed at Emerson Dorsch since 1999.
Learn more about this artist.