Andy Gambrell: Finding Beauty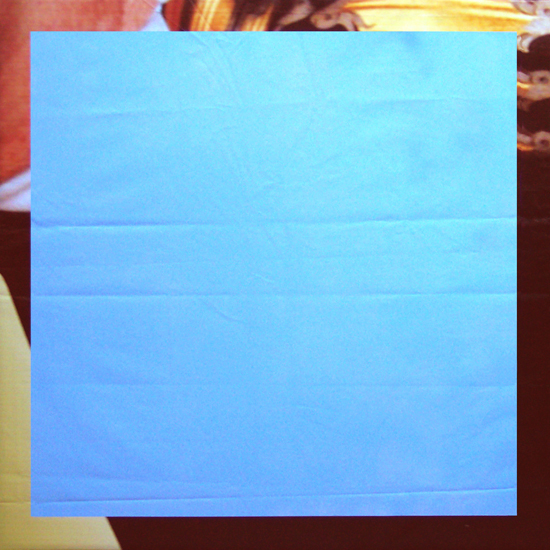 Gambrell is more interested in finding beautiful compositions with the eye than fabricating them with the hand.
These are a selected group of works and installation photographs from the exhibition. For a complete list of available works please contact us.
Andy Gambrell: Finding Beauty
Andy Gambrell applies the Modernist approach of cropping compositions from a larger field to readymade roadside billboards. Gambrell is more interested in finding beautiful compositions with the eye than fabricating them with the hand. These deceptively simple works are the product of a humble search for beauty in the bustling world around us. Gambrell's methods preserve and update a way of seeing.
Andy Gambrell is a mid-career American Painter. He studied art and art history at the South Carolina Governor's School for the Arts, Furman University, The School of Visual Arts in New York City, and at the University of Miami. His work has been featured in over eighty exhibitions, and is collected internationally. In 2010, Gambrell was recognized as a core member of the contemporary painting movement, the Miami School. According to The Center for Visual Communication of South Florida, the group represented "a new direction in art which is about beauty, esthetic perception, and the joy of human discourse – a revival of themes common in historically significant paintings which have been the foundations of art history." The Miami School has since dissolved and Gambrell's practice continues to change in response to life, but the timeless themes mentioned above persist in his work.
Gambrell has trained artists for thirteen years and has developed extensive university curricula in painting and art history. He served as Director of High School Operations for the Princeton Review Headquarters in South Florida, Director of the University of Miami's CAS Gallery, and founding director of UM's Wynwood Project Space. He has taught for the University of Miami, Elizabeth City State University, Furman University, and the Savannah College of Art and Design in Atlanta and Hong Kong.
Gambrell maintains an internationally recognized studio practice in West Pelzer, South Carolina. He also lectures nationally, writes art criticism, and mentors a diverse group of exceptional aspiring painters.
Learn more about this artist.