Elisabeth Condon: New Works
A mid-career painter, Elisabeth Condon makes paintings that nearly always begin with poured paint and grow to reflect the legacy of abstract expressionists, 5th century Chinese landscapes, North American interior décor patterns, and her personal history in landscapes and décor. Her recent paintings grow from her latest obsession with the lattice pattern that permeated wallpapers and textiles in her mother's house. Her lattice paintings play out a reckoning with the legacy of American middle-class taste on her own artistic maturation. The fight can turn awkward and sometimes ugly, as she grapples with the restrictions of that very particular grid. In the newest paintings, the lattice motif has grown organic, like a vine or a fungal net that is arising from decay to live again. After a year of being homebound, the notion that the patterns on the walls would come alive to smother the house's inhabitants does not seem far-fetched.
Acknowledgments: Francesco Casale, Sinisa Kucek, Mac's Framing, and Fulano Inc.
About Elisabeth Condon
Elisabeth Condon (Born 1959 Los Angeles, CA) is a North American artist, born in Los Angeles and based in New York, NY and Tampa, FL. She works primarily as a painter, invoking synthetic landscapes from a feminist perspective. Condon's process layers initial pours of acrylic color and ink, adding vintage wallpaper and textile patterns, or brush painting techniques inspired by the imaginary travel in scrolls.
The recipient of a 2018 Joan Mitchell Foundation Artist & Sculptors Grant, Condon has been awarded the 2015 New York PULSE Prize, the 2015 New York Studio School Alumni Association Mercedes Matter Award, a 2008 Pollock Krasner Foundation Grant a 2008 Florida Individual Fellowship, and fifteen research grants from the University of South Florida, where she held tenure for eleven years. Condon is a 2019 MacDowell Fellow. Her previous residencies and fellowships include the Montello, UCross, and Morris Graves Foundations, Carrizozo Colony, Wave Hill Winter Workspace Program, Swatch Art Peace Hotel Shanghai, Fountainhead, The Yaddo Corporation, and National Parks Residencies at Grand Canyon and AIRIE in the Florida Everglades. Condon's work is held in the collections of Perez Art Museum Miami, Tampa Museum of Art, United States Embassy Beijing, and JP Morgan Chase, and has been featured in numerous online and print publications including Hyperallergic, artcritical, Artnews, Arts + Antiques, The New York Times, New York Observer, and the Miami Herald. Elisabeth Condon's work is represented by Emerson Dorsch.
EDO/IRL
Emerson Dorsch is thrilled to present an in-person iteration of our ongoing online program, EDO (aka Emerson Dorsch Online). Titled EDO/IRL, the video exhibition will repurpose a portion of the gallery as a small cinema in which EDO content will be screened. For the opening reception on Tuesday June 22, we will launch the IRL screening with Sasha Wortzel's We Have Always Been on Fire, 2018.
Set among the dunes of Fire Island, which have seen decades of cruising and dancing, the film blends a performance of Morgan Bassichis's song "We Have Always Been on Fire" with 1976 footage by queer nightlife documentarian Nelson Sullivan.  We Have Always Been on Fire traces a queer lineage and deals with loss.
During the previous fifteen months of pandemic existence, our lives became increasingly separate – remote and removed, the physical became digital in an effort to retain some semblance of social normalcy. No exception to this, EDO (aka Emerson Dorsch Online) was created to provide a platform for new digital work as well as a meeting place for those that used Emerson Dorsch as such before these changes. With this in mind, and considering the now-visible horizon of the pandemic, EDO/IRL celebrates a slow return to the physical.
Organized in collaboration with time-based visual artist Barron Sherer, EDO (aka Emerson Dorsch Online) frames an expanded web presence that can shapeshift into a broadcast channel for temporary exhibitions and an archive of content related to the participating artists' work. We choose to highlight exciting and serious work that is particularly suited to this time. EDO aims to augment how we navigate the internet during the practical and functional parts of our day in a way that makes stumbling across online content more akin to stumbling upon an unexpected performance in the park.
About the Artists
Sasha Wortzel (she/they) is an artist and filmmaker working between Miami and New York City. Blending the archival and the imaginary, Wortzel's films, installations, sculptures, and performances investigate the ways the past and power haunt and inextricably shape the contemporary American landscape. Wortzel's films have been screened at the Museum of Modern Art's DocFortnight, True/False Film Festival, DOC NYC, BAMcinématek, Blackstar, New Orleans Film Festival, Berlinale, and Sharjah Film Platform. Their work has been exhibited at the New Museum, Brooklyn Museum, The Kitchen, New York; Hirshhorn Museum and Sculpture Garden, Washington DC; Krannert Art Museum, Champaign; and SALTS, Birsfelden. Wortzel has been supported by the Sundance Institute, Art Matters, Field of Vision, Queer/Art/Mentorship, a 2018 NYSCA/NYFA Artist Fellowship in film/video, and an Ellies 2020 Creator Award. Wortzel has participated in residencies including the Lower Manhattan Cultural Council Workspace Program, Abrons Arts Center, Watermill Center, New York; AIRIE (Artists in Residence in the Everglades) and Oolite Arts; Miami Beach. Wortzel's film This is an Address (2020) is distributed by Field of Vision. Happy Birthday Marsha! (2018; co-director Tourmaline) won special mention at Outfest and is distributed by Frameline. Their work is in the permanent collections of the Brooklyn Museum and Leslie Lohman Museum of Art. She has been featured in publications including The New York Times, Artforum, Art in America, and New York Magazine. Wortzel received an MFA in Integrated Media Arts from Hunter College.
Sam Lavigne is an artist and educator whose work deals with data, surveillance, cops, natural language processing, and automation. His work often takes the form of rhetorical software, software that subverts existing digital platforms and technologies to unveil their politics and hijack them for more liberatory ends. He has exhibited work at Lincoln Center, SFMOMA, Pioneer Works, DIS, Ars Electronica, The New Museum, the Smithsonian American Art Museum, and his work has been covered in the New Yorker, the Washington Post, the Guardian, Motherboard, Wired, the Atlantic, Forbes, NPR, the San Francisco Chronicle, the World Almanac, the Ellen Degeneres Show and elsewhere. He has been awarded fellowships from the Magic Grant program at the Brown Institute at Columbia University and the ITP program at NYU, and was previously Special Projects editor at the New Inquiry Magazine. He is currently an Assistant Professor in the Department of Design at UT Austin.
Justin H. Long addresses cultural phenomena related to his subtropical roots, often using irreverent humor and pop-cultural signifiers to propose constructs of freedom and privilege, and abuses of power as it relates to the physical environment and capitalism. He is known for work that combines nautical history with the seafarer's craft through sculpture, painting, writing, video, performative interventions and structured installations. JHL holds an MFA from CalArts, Valencia CA, teaches sculpture at New World School of the Arts and at the University of Miami and is Production Manager for Fringe Projects Miami, a temporary public art commissioning agency. Selected group exhibitions include those at The Fabric Workshop and Museum (Philadelphia, PA), the de la Cruz Collection (Miami, FL), and the New Wight Gallery (Los Angeles, CA). Selected solo exhibitions include those at The Bass Museum of Art (Miami Beach, FL), Emerson Dorsch Gallery (Miami, FL) and Art & Culture Center/Hollywood (Hollywood, FL). His work is part of private collections including the Museum of Contemporary Art, North Miami, and he is a recipient of artist supporting grants including the Wavemaker – Andy Warhol Foundation for the Visual Arts and the Ellies from Oolite Arts. He lives and works in Miami, FL.
Julia Oldham's work expresses moments of hope in a world on the edge of collapse. Working in a range of media including video, animation and photography, she explores potential in places where human civilization, nature and technology have collided uneasily. Selected exhibitions and screenings include Smack Mellon in Brooklyn, NY; Art in General in New York, NY; the Northwest Film Center at the Portland Art Museum, Portland, OR; The Museum of Contemporary Art in Chicago, IL; Disjecta, Portland, OR; he Peabody Essex Museum in Salem, MA; the Queens Museum in Queens, NY; the Schneider Museum in Ashland, OR; the Dia Foundation at the Hispanic Society in New York, NY; the Smithsonian Hirshhorn Museum in Washington, DC;  and she was included in the 2016 Portland Biennial curated by Michelle Grabner. She received her MFA from the University of Chicago in 2005.
Barron Sherer​ is a time-based media artist with a background in moving image archival practice. He works in Miami with a focus on altering and repurposing archived films. In the early 2000s, Sherer was curator at Lynn and Louis Wolfson II Florida Moving Image Archives programming film festivals and public programs, he also researched collections and managed the archive's photochemical conservation. Sherer founded a new studio project in 2020 with major Knight Foundation investment in the form of a Knight Arts Challenge award​. His work focuses on re-purposing orphaned and appropriated motion pictures, slides, video, and photographs through formal experimentation. Sherer's exploration and ​artistic process​ in social media and digital platforms create source material and documentation of his temporary and experiential installations. Sherer is the recipient of awards, fellowships, and residencies. Most recently he received a 2020 Oolite Arts "Ellies Creators Award" for a new large scale 16mm installation. Other acknowledgements include a 2015 Knight Arts Challenge grant for the three-year project he co-founded, ​"Obsolete Media Miami"​ that was dedicated to ​using legacy media and technology​. In 2017, Sherer was recognized with a prestigious South Florida Cultural Consortium Fellowship. Recent acknowledgments include a ​2019 Experimental Media Artist in Residence at Signal Culture​, ​2019 AIRIE Fellowship, Mini-Residency​, and a ​2020 Oolite Arts at Anderson Ranch Arts Center​. Recent work has exhibited widely including the Frost Museum of Art; Perez Art Museum Miami; Deering Estate; Microscope Gallery (Brooklyn, NY); Rooster Gallery (NYC); Gallery 125 (Brooklyn, NY); EMP Collective (Baltimore, MD); Art Center Berlin (Berlin, Germany); Museo de Arte Moderno (Medellin, Colombia); and Universidad Autonoma Metropolitana (Lerma, Mexico). Barron Sherer's 2018 solo exhibition, MIAMI/MIAMI featured 16mm installations and video projections in at Walls Gallery in Miami, Queensland, Goldcoast, Australia.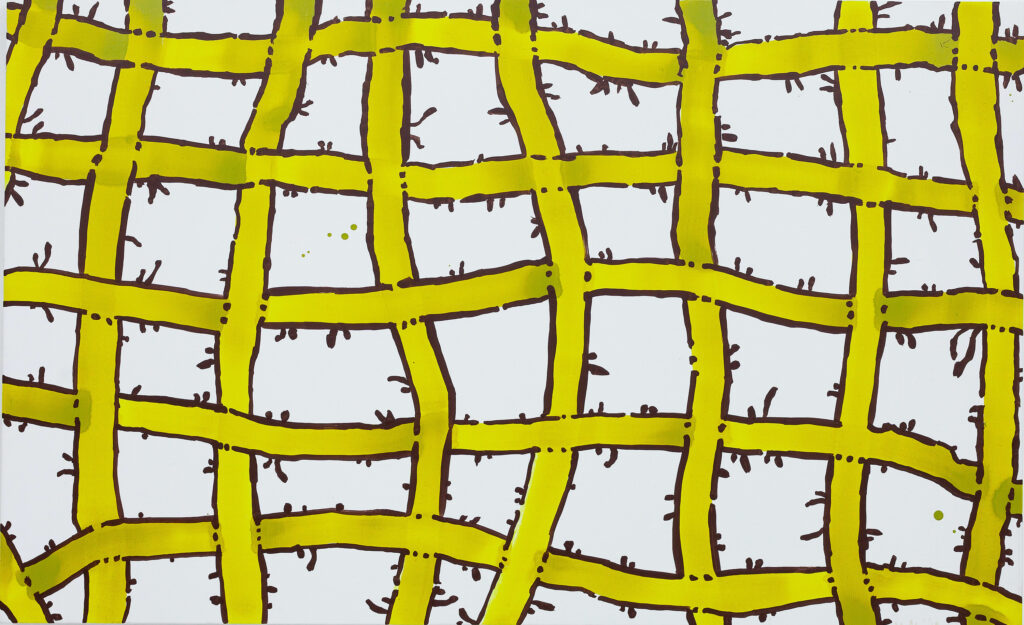 Elisabeth Condon
Green Gold Grid, 2020
Acrylic, calligraphy ink, mediums on linen
24 x 39 inches
$6,000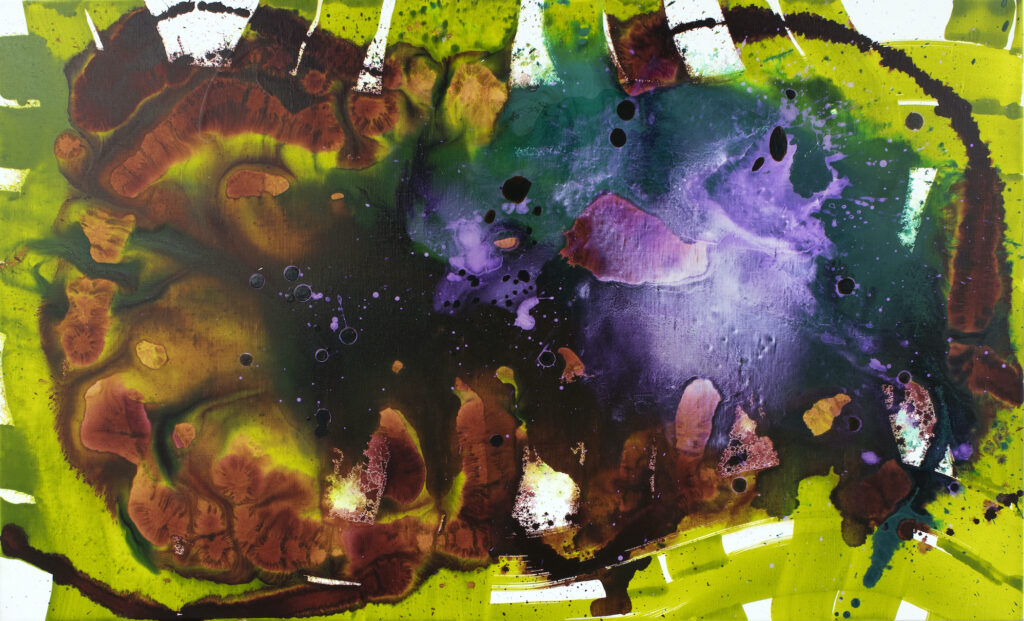 Elisabeth Condon
Celestial Enfoldment, 2021
Acrylic, calligraphy ink, mediums on linen
24 x 39 inches
$6,000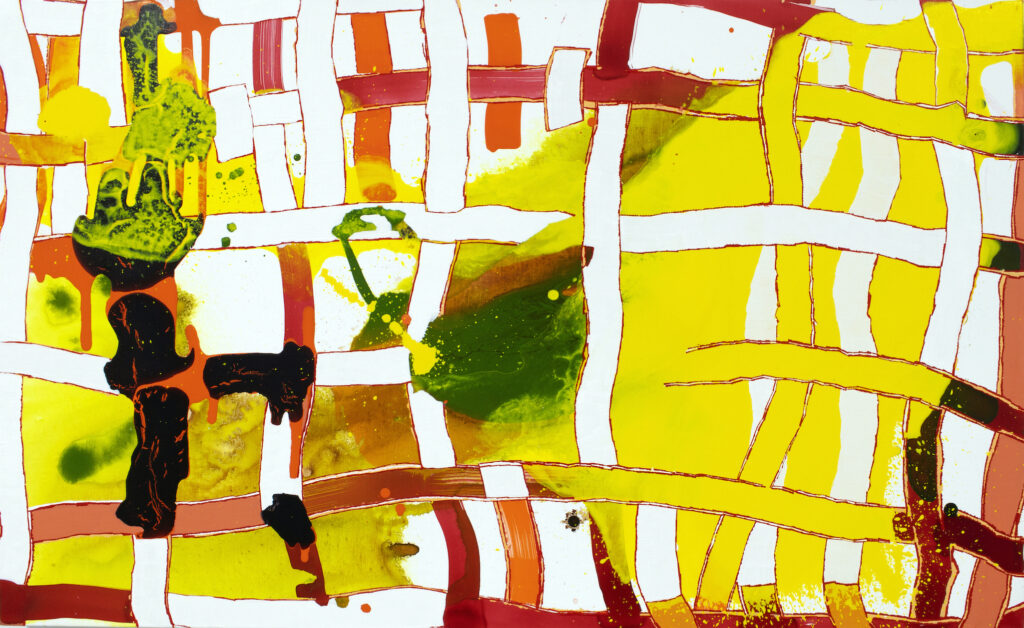 Elisabeth Condon
Dialogue, 2020
Acrylic on linen
24 x 39 inches
$6,000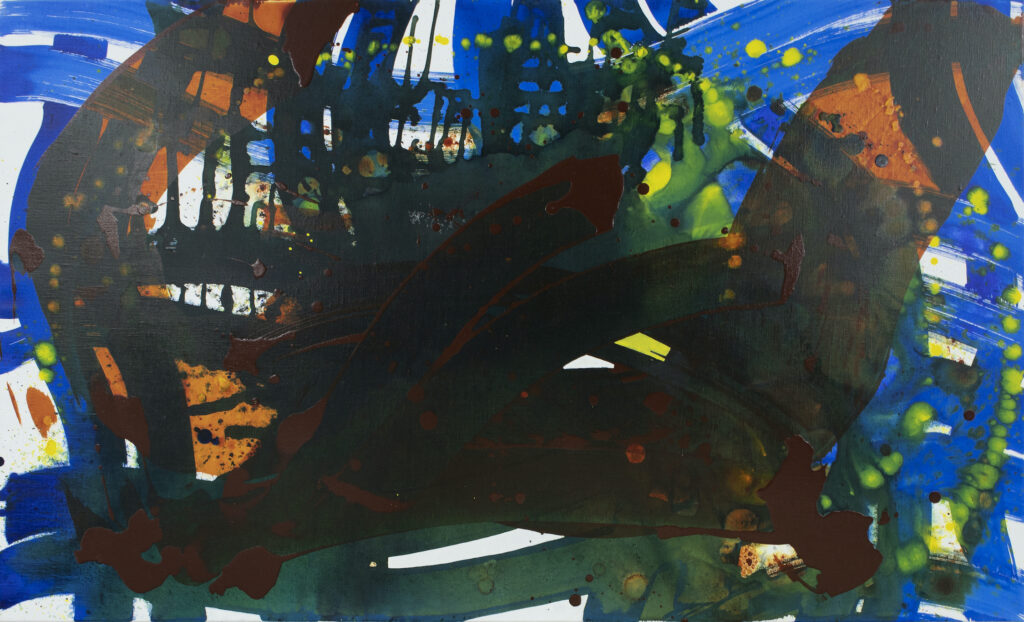 Elisabeth Condon
Connective Tissue, 2021
Acrylic, calligraphy ink, mediums on linen
24 x 39 inches
$6,000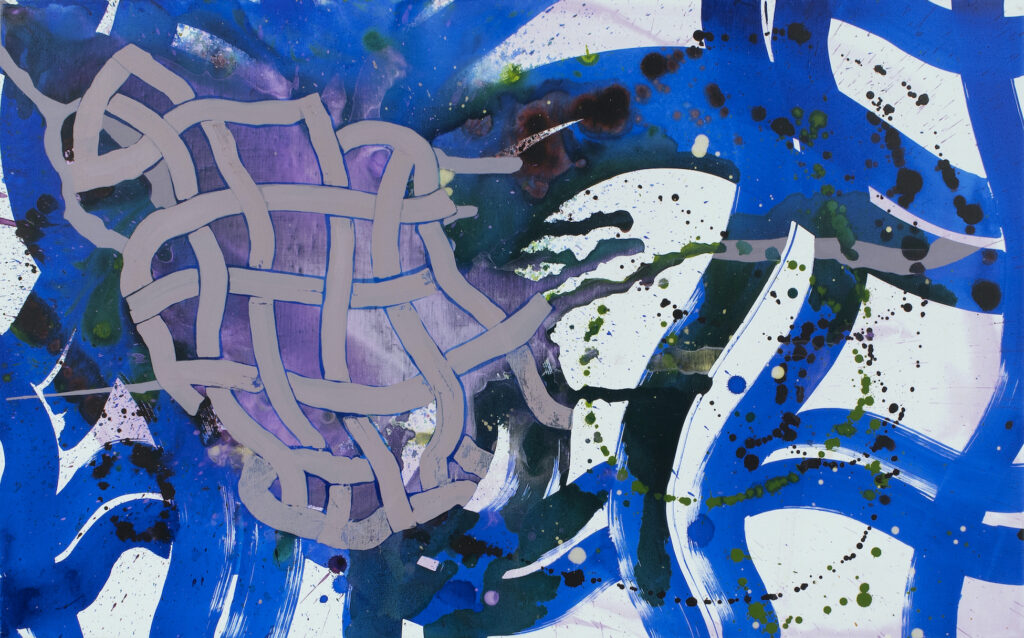 Elisabeth Condon
Wasps Nest, 2021
Acrylic, calligraphy ink, mediums on linen
24 x 39 inches
$6,000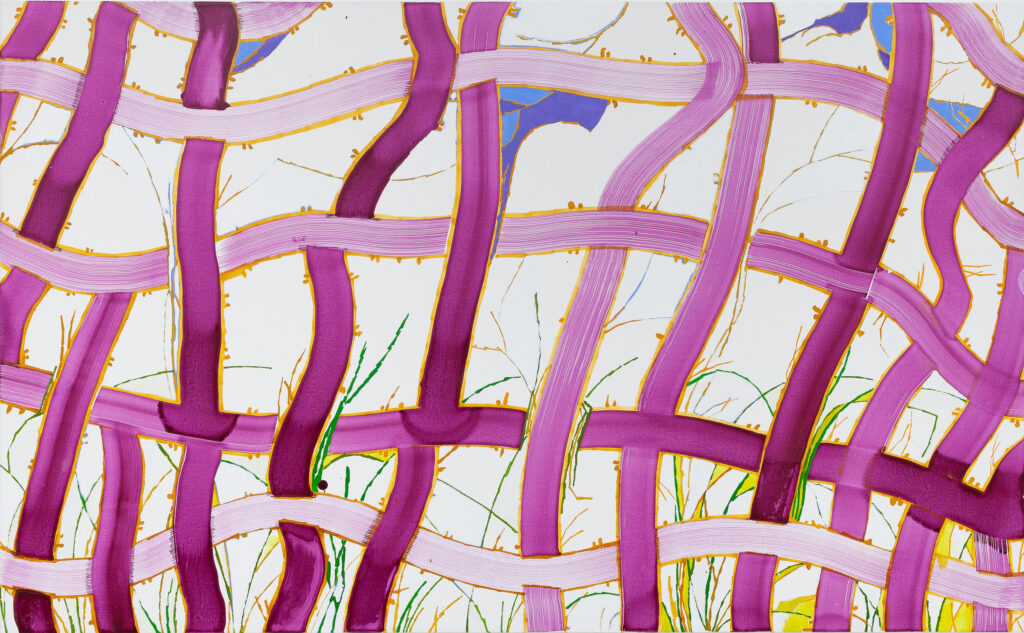 Elisabeth Condon
Spring Weeds, 2020
Acrylic, calligraphy ink, mediums on linen
24 x 39 inches
$6,000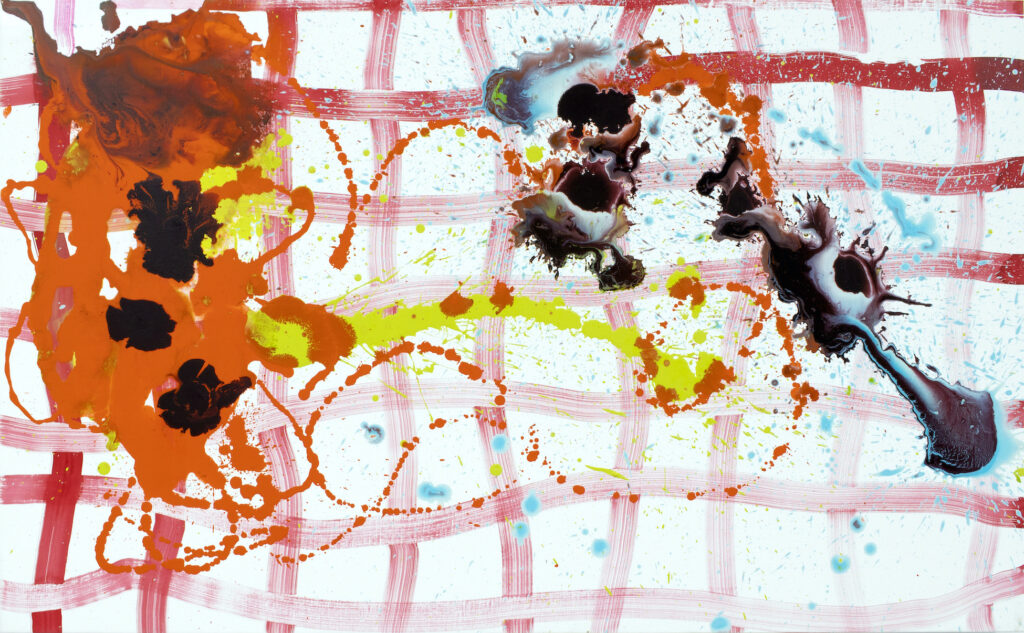 Elisabeth Condon
Mysterious Forces, 2021
Acrylic, calligraphy ink, mediums on linen
24 x 39 inches
$6,000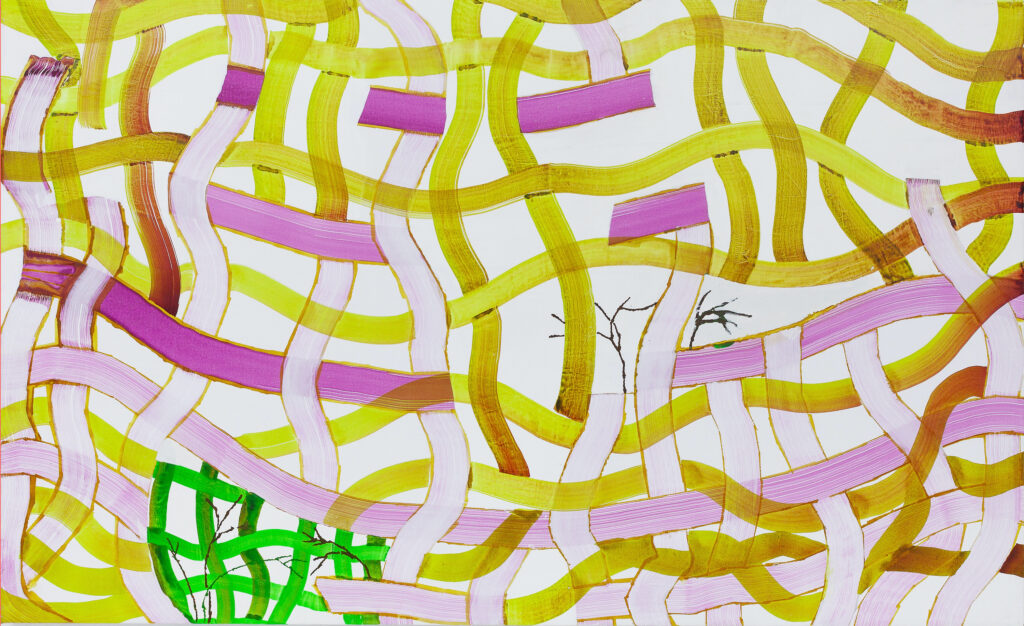 Elisabeth Condon
New Growth, 2020
Acrylic, calligraphy ink, mediums on linen
24 x 39 inches
$6,000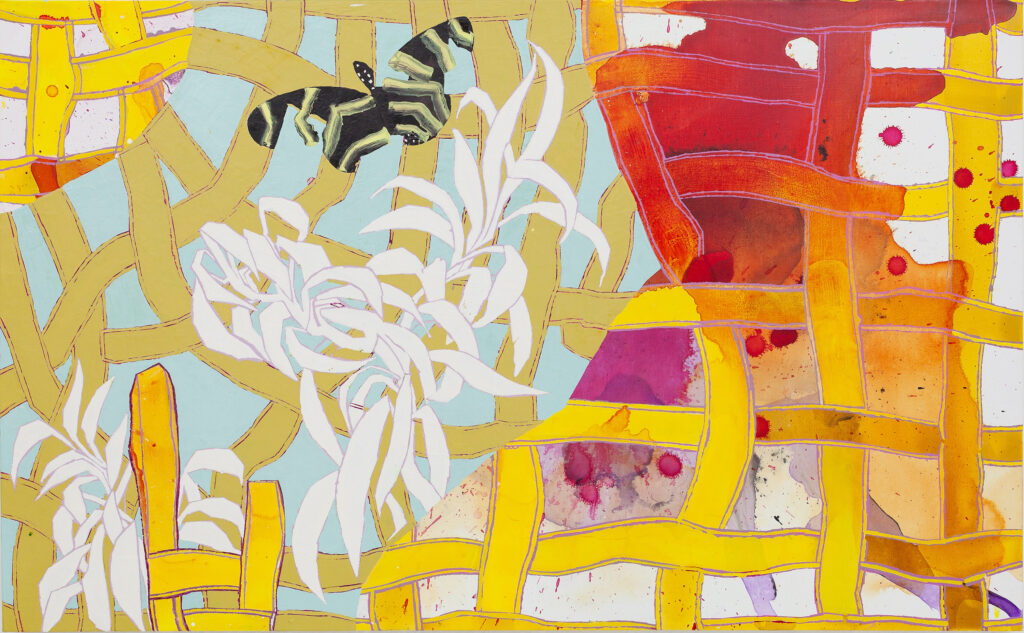 Elisabeth Condon
Butterfly, 2020
Acrylic on linen
24 x 39 inches
$6,000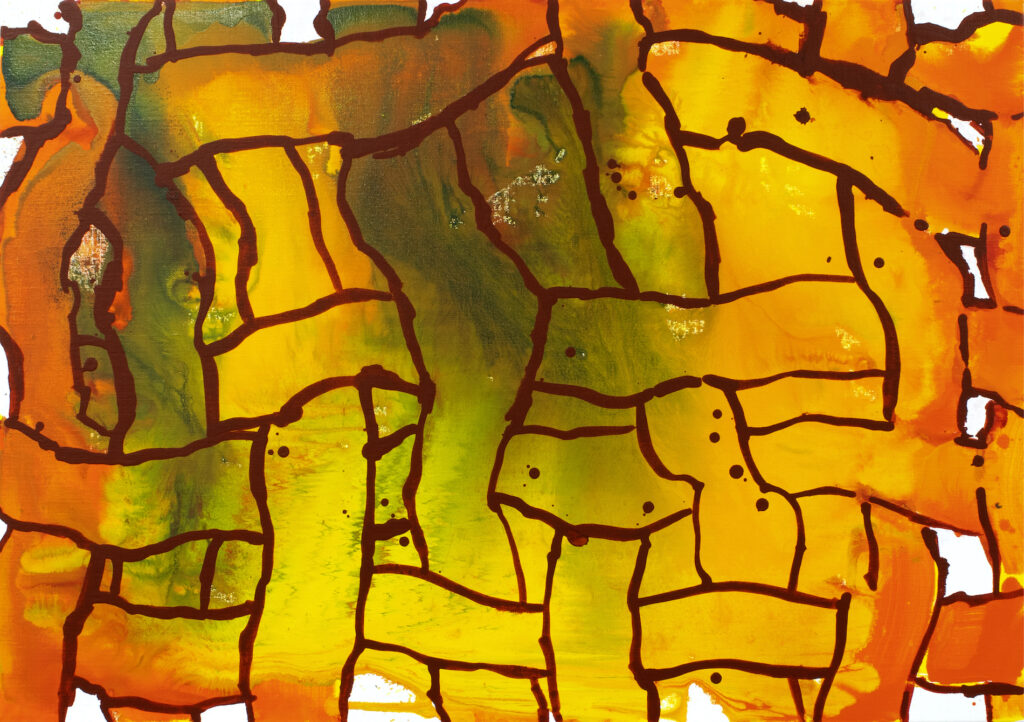 Elisabeth Condon
Plaid Overlap, 2021
Acrylic on canvas
18 x 20 inches
$3,500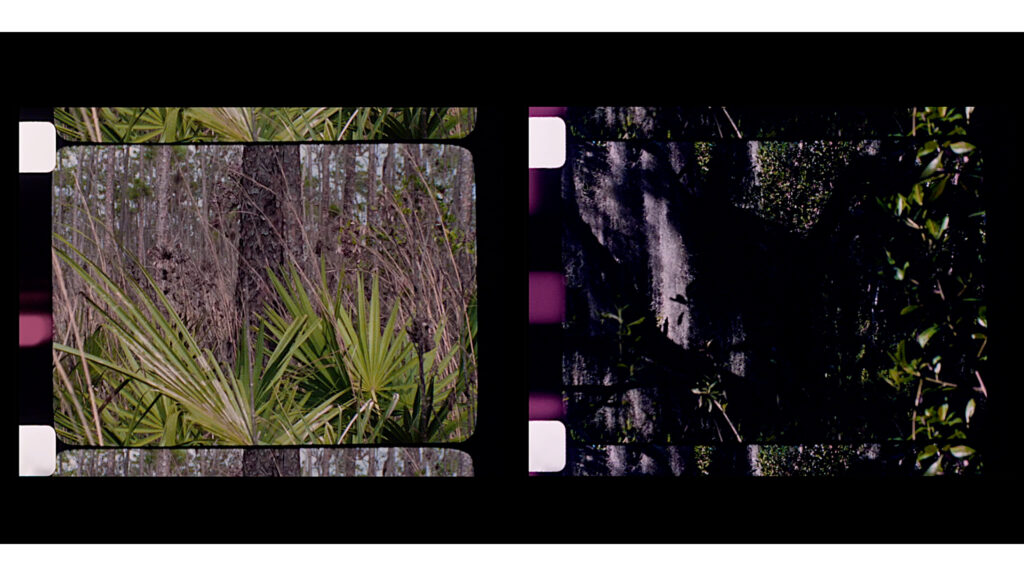 Barron Sherer
EKTA-GLADES, 2020
16mm film transferred to HD video, color, sound
7:56 minutes
$5,500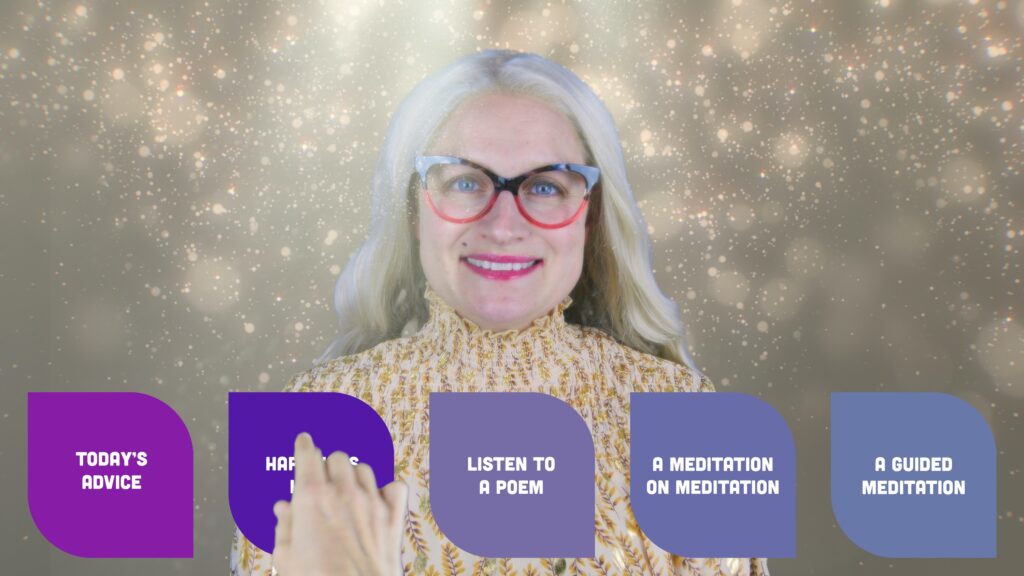 Julia Oldham
Loneliness Creeps Down the Spine, Part I, 2020
Edition of 5
Digital file on signed thumb drive
$1,500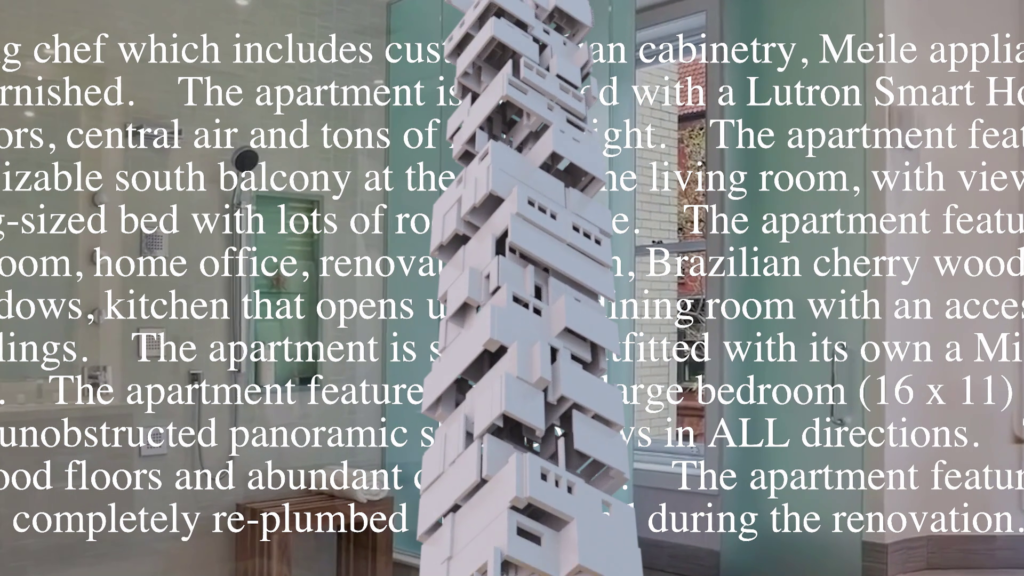 Sam Lavigne
NY Apartment, 2020
Single-channel video
15:50 minutes
Edition of 3 + 1AP
$8,000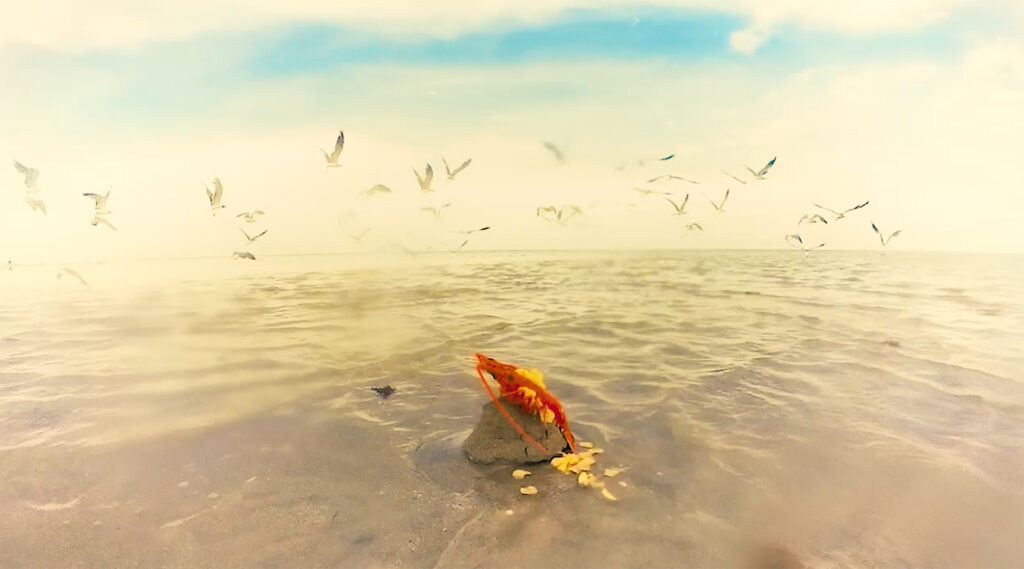 Justin Long
GULL vs LOBSTER, 2020
Digital video 1920×1080 pixels
7:00 minutes
Edition of 5 + 2AP
$1,000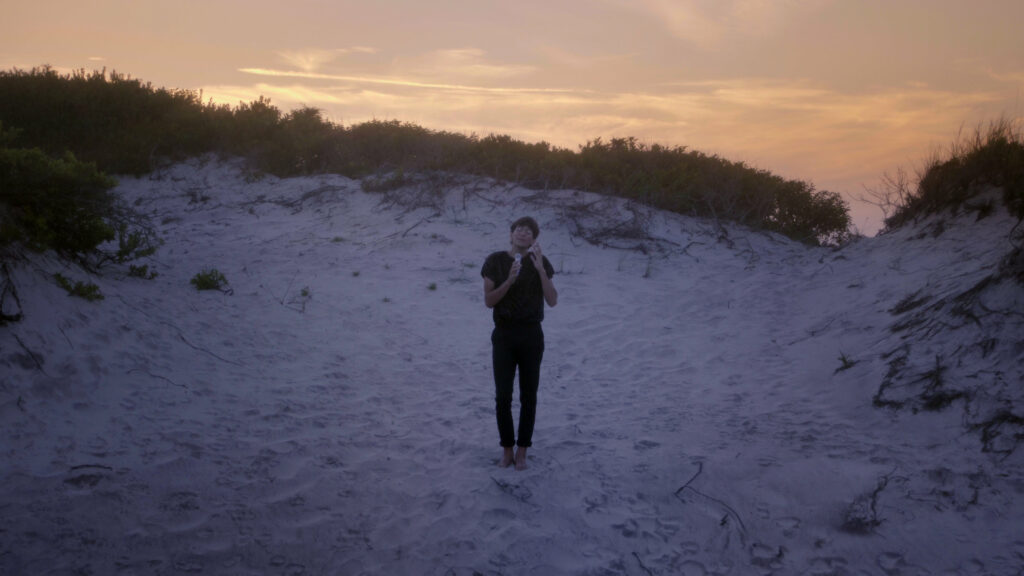 Sasha Wortzel
We Have Always Been on Fire, 2018
Video, color, sound
5:57 minutes
Edition of 5 +2AP
Scaled edition – Edition 1 starts at $5,000